The Thomas Cook Rail Map of Europe...
Here's an extract from the Thomas Cook map so you can see what it's like.
Thick black lines are main lines, thin black lines are local and regional lines, red lines are special high-speed lines;

The green highlighted routes are scenic, yellow around the coastline indicates beaches;

Major mountain ranges, rivers & ferry routes are shown.

You can buy the map online from Amazon UK or Amazon USA.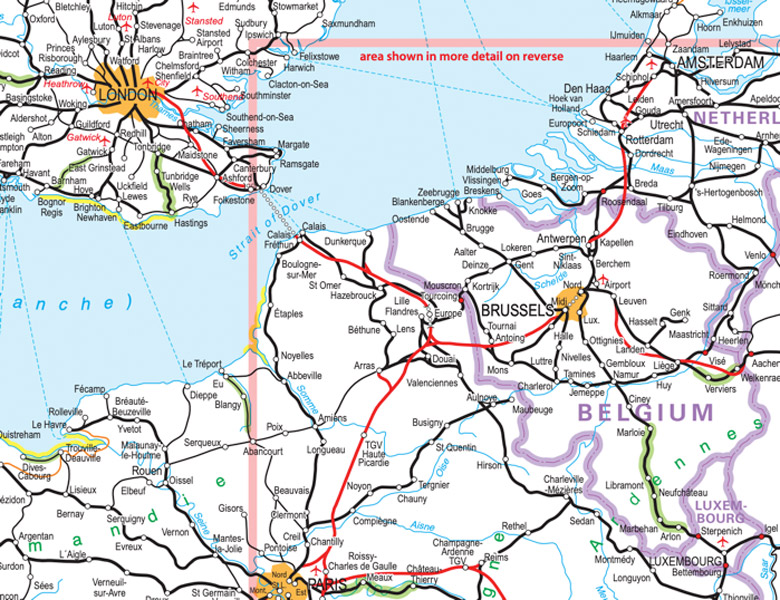 Reproduced with the permission of Thomas Cook Publishing.
This is an earlier edition of the map - the latest edition shows the high-speed Madrid-Barcelona line as completed, and shows the new Cordoba-Malaga high-speed line.